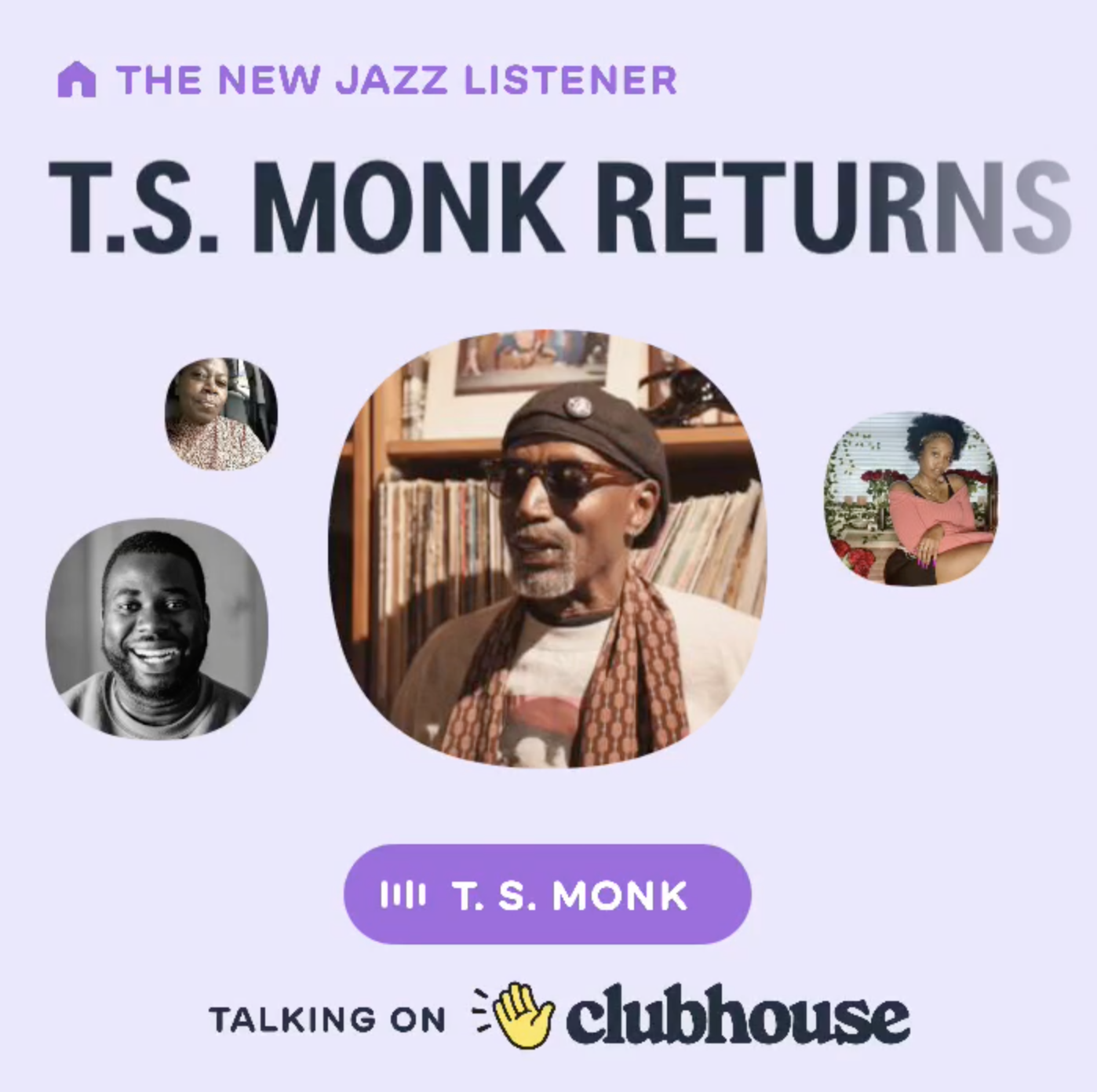 On June 16, 2022, the gracious T. S. Monk and his brilliant daughter Sierre returned to The New Jazz Listener on Clubhouse for an intimate conversation about the making of his new, critically-celebrated album, "Two Continents One Groove" on the eve of its release. It was an honor and quite a joy to host them again.
Play the video above to hear excerpts from the evening. Listen to the full conversation on our Clubhouse page.
Then hangout with me on The New Jazz Listener on Sundays at 4:00 PM ET.